Happy New Years everyone!

I've been busy recovering from a cold, visiting my mom's side of the family in Los Angeles, CA, and working on my
Fox & Mirror
comic. Physical and mental endurance, and stubborn confidence is needed to even glance at my notes and sketches. *sigh* I'm not going to lie, I do find myself on the verge of quitting with self-doubt. But thanks to my ambitious leo personality and my girlfriend I find a way to just keep working and working at it.
Here is a page from a notebook that I have for thumbnails of paneled comic pages:
My sister-in-law gave me this new solar-powered, head-bopping companion, which I am very happy to place on my desk: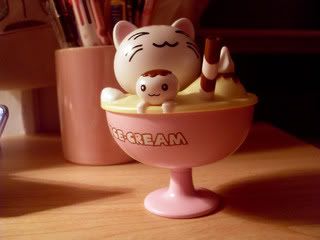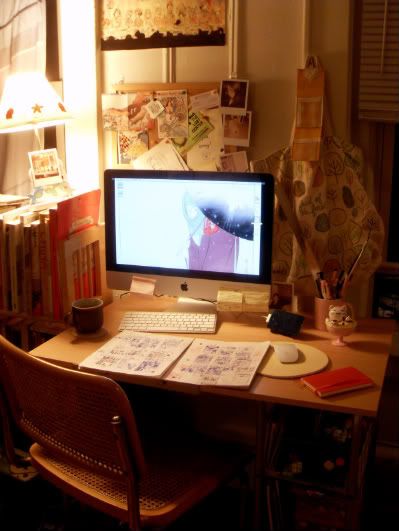 And above is an updated version of my desk. One tip to keep in mind for those struggling to work on their desk: find some way to fall in love with your desk so that you stay put on it to do work. It never hurts.