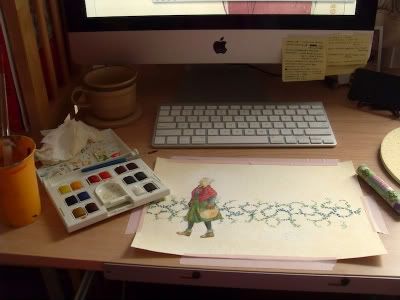 This is a WIP shot of my desk with my most recent piece,
Stalker in the Midst
. I just wanted to paint something simple and cute that would help me get back into watercolors again, because we had something good going on a couple of years ago before Photoshop came in and took over.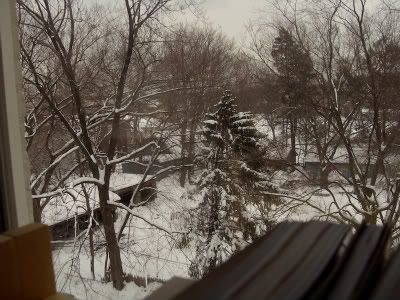 It's been snowing every week!